The Chief Executive Officer of Korle-Bu Teaching Hospital, Dr. Opoku Ware Ampomah, has indicated that the price hike for kidney dialysis at the hospital, which drew public concern, is just a proposed amount and has not been implemented yet.
According to him, before treatment prices are increased and approved, they must go through certain channels. This increment had not even gone through those channels before it became public.
Speaking on JoyNews, Dr. Opoku Ware also noted that the notice had not reached the Chief Executive Office yet, implying that he himself was not even aware of it.
"This proposal has not even reached the medical directorate at the time that this thing came out, as at the time it came out it had not even reached the Chief Executive Office yet, it was just at the department level."
"So this was a proposal from the Unit, the Units work under the department, so from the Unit, it went to the Head of Department, so it was the department level, it hadn't even gotten to the Director of Medical Affairs who'll also review further and also pass it on to the Chief Executive and then it goes out," he explained.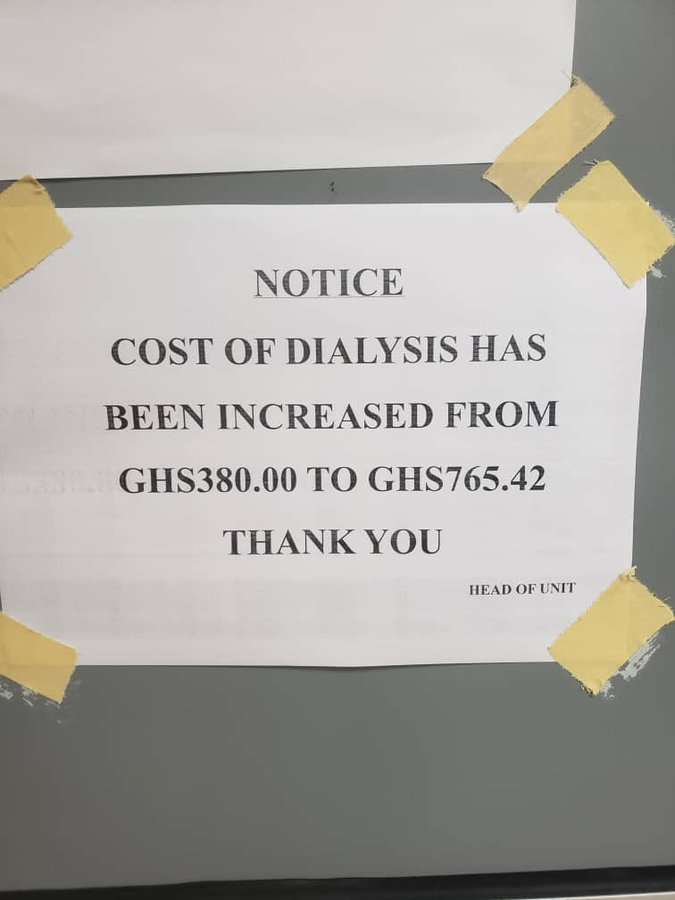 He noted that the viral image of the dialysis increment at the hospital was probably a miscommunication, however, management issued a directive for it to be pulled down immediately after it came to their notice.
"The Unit had passed it on so I'm sure somebody thought that because it had gone through the unit level then it had been approved or whatever, I don't know."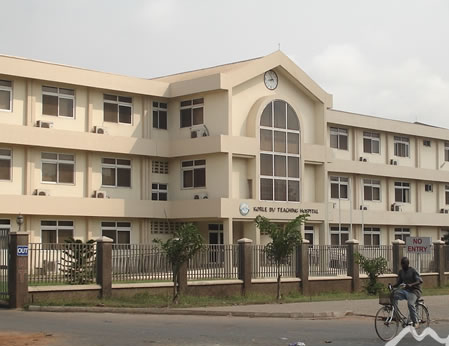 "So immediately the Director of Medical Affairs became aware that this had happened, our directive was issued to them to pull down the notice and to revert to the old price till the necessary approval has been received from parliament," he said.
Management of Korle-Bu Teaching Hospital on Wednesday, September 27, 2023 also released a statement to address this issue stating that it is only after the due parliamentary approval that any revised fees will be implemented.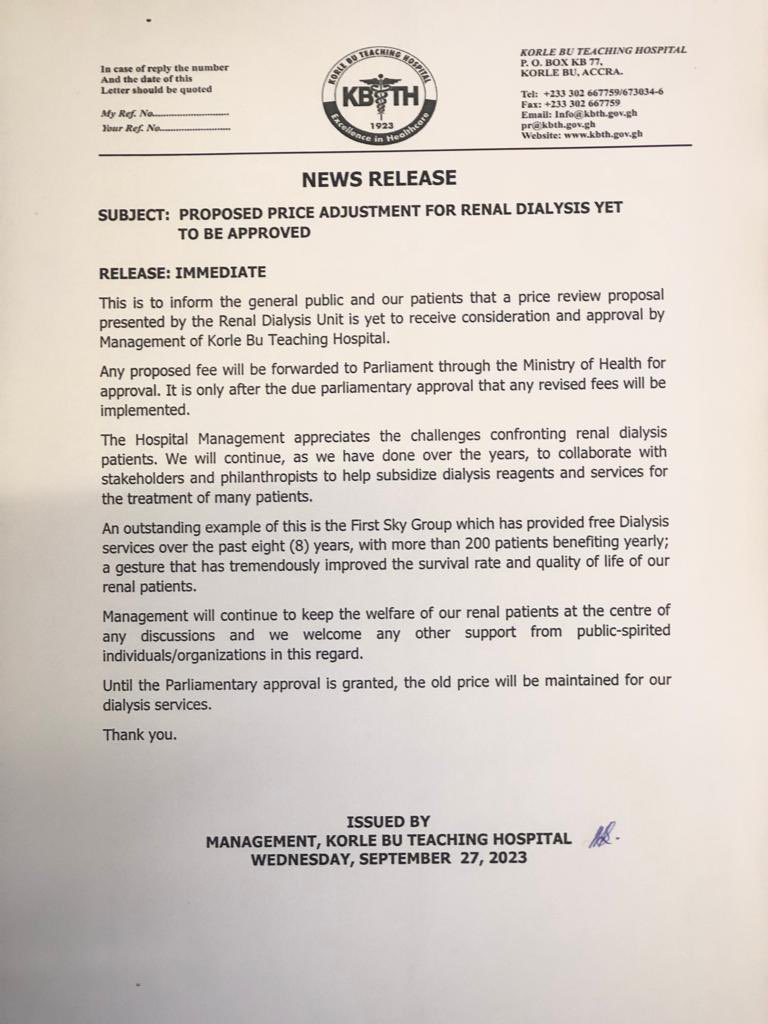 Dr. Ampomah assured that there will be an internal meeting to educate staff on how things are done and the right channels to go through in decision-making to fix the administrative issues in the hospital.
Meanwhile, the CEO hinted that the cost is likely to be adjusted upward once government the review of prices is completed.
"Definitely there will be a review but not to that tune, so that is why there has to be a clear justification of the proposal. Because we will have to appear before Parliament and Parliament is also going to scrutinize what proposals are being made to make sure that the people are not burdened unnecessarily," he told JoyNews.