Russian President Vladimir Putin is trying to buy time while he works out how to deal with Yevgeny Prighozin, says the director of the CIA.
Mr Prigozhin is the head of the Wagner mercenary group who led a mutiny in Russia a month ago.
That mutiny exposed significant weaknesses in the system of power Putin has built, CIA head William Burns said.
He told the Aspen Security Forum that Russia's leader may still seek retribution against Mr Prigozhin.
"What we are seeing is a very complicated dance," the CIA chief said on Thursday.
Mr Prigozhin has moved around but had been in the Belarus capital of Minsk recently as well as Russia, he said when asked about a recent video apparently showing the Wagner boss in Belarus.
Mr Putin is likely to be trying to buy time as he works out how best to deal with the leader of the Wagner group, Mr Burns added.
That mercenary group still has value for Russia's leadership in places like Africa, Libya and Syria and so it was likely that Mr Putin would try and separate the group from its leader.
And the CIA chief said that Mr Putin may wait to exact revenge.
"Putin is someone who generally thinks that revenge is a dish best served cold," Mr Burns said. "In my experience, Putin is the ultimate apostle of payback so I would be surprised if Prigozhin escapes further retribution."
Earlier this month, US President Joe Biden suggested there was a risk the Wagner boss could be poisoned.
"If I were he I'd be careful what I ate. I'd keep my eye on my menu," the president quipped.
The CIA director echoed that line saying: "If I were Prigozhin, I wouldn't fire my food taster."
The intelligence agency did indeed have advance knowledge of the mutiny, Mr Burns said, confirming previous reports.
A senior Russian army general, Sergei Surovikin, who was reported to have known about the Wagner mutiny in advance, also does not currently have "freedom of movement", the CIA chief added.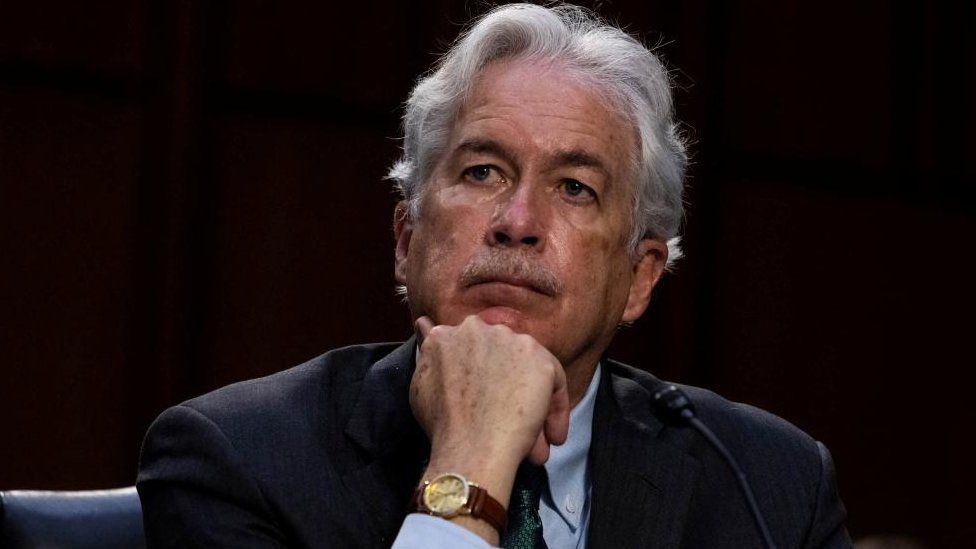 The mutiny was the most direct assault Mr Putin has seen in his 23 years in power, including by directly challenging the Kremlin's justification for the war in Ukraine, with Mr Prigozhin saying it had been built on lies, Mr Burns said.
He added that what was most remarkable was that Russia's leader felt compelled to do a deal with a man who used to be his caterer, the CIA chief said.
Mr Prigozhin is often referred to as "Putin's chef" as he first came to prominence after providing catering services to Mr Putin and the military before founding the Wagner group.
Mr Putin has projected an image of himself as the arbiter of order in Russia, and so the 36 hours of the mutiny will have left many in the country with the question of "whether the emperor had no clothes or at least why is it taking him so long to get dressed", Mr Burns said.
This would have resurrected deeper questions in the Russian elite about Mr Putin's judgement, which have been there since his decision to launch a full-scale invasion of Ukraine in February 2022.
If Ukraine makes further advances on the battlefield then that could lead more Russians to pay attention to Mr Prigozhin's critique of the war, he said.
It should not come as surprise that Ukraine's counter-offensive was proving a "hard slog", the CIA head said, given that offence was harder than defence and the Russians had months to prepare.
"It is going to take time and it is not going to be easy to make progress. I am however an optimist," Mr Burns said.
He also said that there were signs that Russia might be considering a false flag operation by attacking shipping in the Black Sea and then blaming it on the