<![CDATA[[caption id="attachment_77489" align="aligncenter" width="660"]
Election observers expect the vote to be peaceful Photo: AFP[/caption]
Voting is under way in Sierra Leone, where more than three million people are eligible to choose a new president, parliament and local councillors.
In the capital, Freetown, long queues could be seen at polling stations even before dawn. President Ernest Bai Koroma is stepping down after serving two five-year terms. His chosen successor, Samura Kamara, is being challenged by 15 other candidates – many of them promising to tackle endemic corruption and poverty. Mr Kamara of the All Peoples Congress (APC) is one of three frontrunners – the others are Julius Maada Bio of the main opposition Sierra Leone People's Party (SLPP) and former UN diplomat Kandeh Yumkella of the newly-formed National Grand Coalition (NGC). One of the greatest challenges for the new leader will be to reconstruct a healthcare system following the huge Ebola outbreak in 2014 that killed nearly 4,000 people. Only 200 doctors serve a country of seven million people.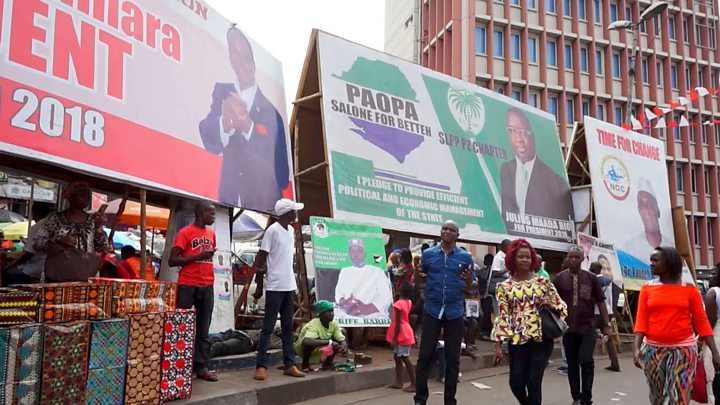 The Commonwealth's chief election observer, former Ghanaian President John Mahama, told the BBC there were signs it would be peaceful. "People are going about their business. They don't have that anxiety or fear that there's going to be any explosion taking place," he said. He added that if "everybody plays their part" they will be one step closer to "consolidating democracy in Sierra Leone". Mr Mahama said that candidates had signed a peace pledge in the run-up to the election.
Source: BBC
]]>